Toddlers and preschoolers will love this In the House Scavenger Hunt Cards! Find the items in your house as a fun game PLUS work on vocabulary too!
Young children love scavenger hunts! This pack is great for using at home, you can even relax on the couch while your child does all the searching and finding. Let your child "read" the word and develop early literacy skills while having a fun game.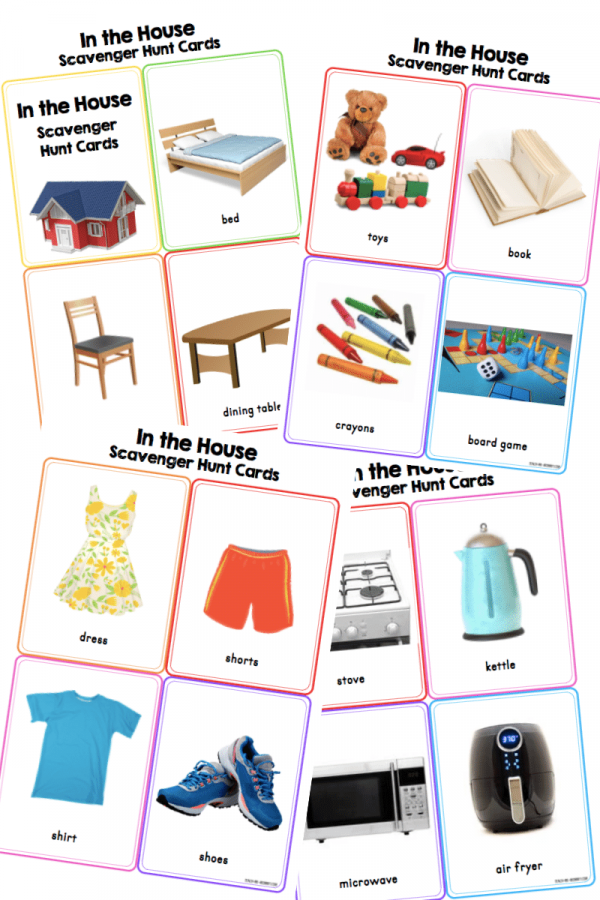 Simply print and play! Our In the House Scavenger Cards set includes over 70 items to find around the house. Grab this set from our TPT store, print, cut, laminate and play. You can keep the cards loose or bind them together with these rings from Amazon.
Your child can find the items and flick the card around when found. Or, you could provide a whiteboard marker and mark off the items once found.
Other Ideas:
Older children might like to use the cards to read and copy the names of objects.
Non-verbal children can use these as cue cards.
Place the cards on the objects around the house to encourage incidental reading.
Print two sets and play a memory game.
Write another language on the cards to encourage bilingual language development.
Enjoy a scavenger hunt at home with your kiddo! PS: Comment below if you'd like to see more of these cards with a different theme eg. At the Shops etc. Find the At the Playground set HERE!
Go grab your set by clicking on the image below:
At the Playground set