I have a super fun free printable for your preschoolers today- Construction Number Puzzles!
These construction number puzzles are part of the Mega Construction Pack, but I wanted to gift them to you since it is just so fun to use and preschoolers love them! It is great for number recognition, counting, practicing number order and problem-solving skills too.
Did you know that building any kind of puzzle reinforces connections of brain cells that keep mental speed active? It is like having a mental workout!
Puzzles also help with visual-spatial reasoning- a skill we use in everyday life. Plus, it is fun seeing a picture come together, right?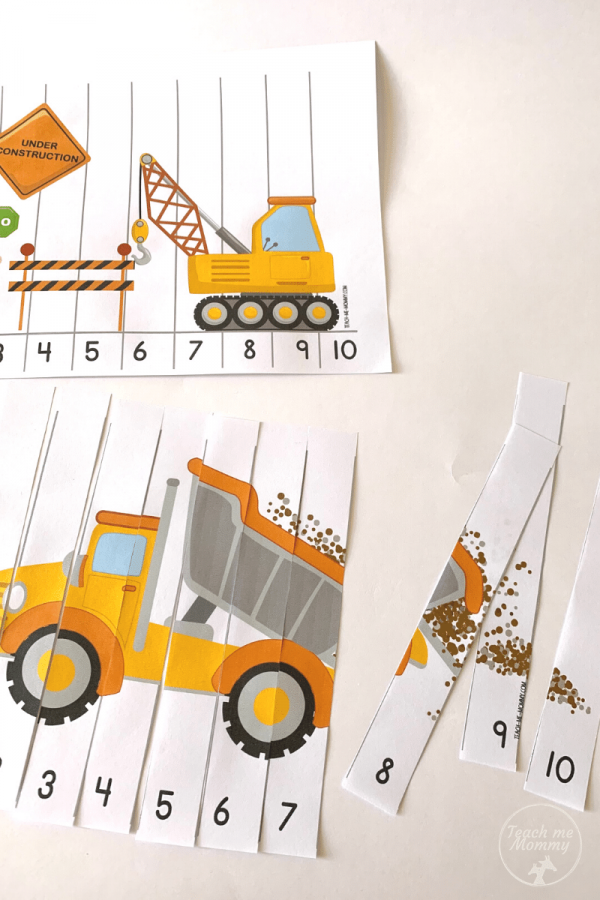 Simply print these construction puzzle pages, cut on the lines, then let your child rebuild it! Laminating the pages before cutting will ensure that the puzzle lasts longer. TIP: if you print multiple puzzles, color the back of each puzzle lightly with a different color to make sorting it easier.
Pop the puzzle into a baggie and you have a busy bag for when you are on the go- in the car, or at a restaurant!
See this fun Construction Pack!
Grab your free set of construction number puzzles on our Freebies page under the NUMERACY category. You're welcome!